Main content starts here, tab to start navigating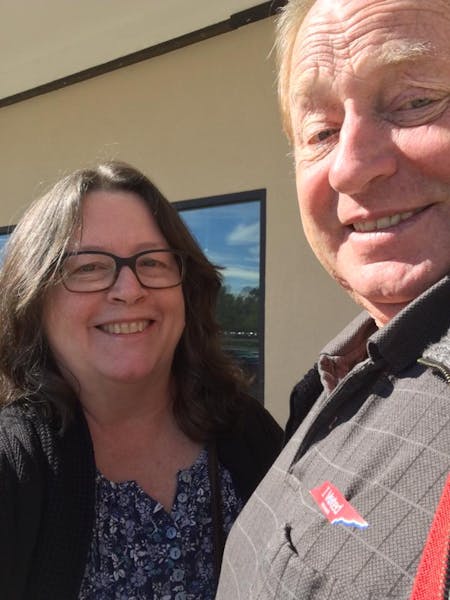 Will & Kathy Wesselman
Will and Kathy Wesselman are the owners and operators of Round 6 Brewing. Will, born in Austin, TX and Kathy, born in South Boston, MA, met while living on the North Carolina coast. They married in 1995 and promptly moved their now blended family to Knoxville, TN.
Will Wesselman is an Electrical Engineer, PE as well as a Licensed General Contractor. After graduating from the University of Notre Dame, he spent 10 years in the US Navy as a nuclear submarine officer. Returning to civilian life, he brought his expertise to many nuclear power plants around the country. As the CEO of Combined Technologies, Incorporated, the company he founded with wife Kathy in 1997, he concluded his engineering and general contracting career with several successful contracts at the Y-12 National Security Complex in Oak Ridge, TN. At Round 6, you could say that Will "does it all". He manages the day-to-day operations of the Brewery and Taproom, is often behind the bar as your Beertender, and keeps the entire two acres of buildings and grounds in tip top shape. But his most important job is that of Head Brewer. Since August of 2019, the Round 6 lineup of brews has been created, brewed and packaged by Will himself.
At Round 6 Brewing, Kathy Wesselman brings her administrative skills and catering background to the team. She is "behind the scenes" managing the company finances, but also holds the role of Event Coordinator working with clients to ensure that their choice of Round 6 as the venue for their special event provides an excellent experience for them and their guests.